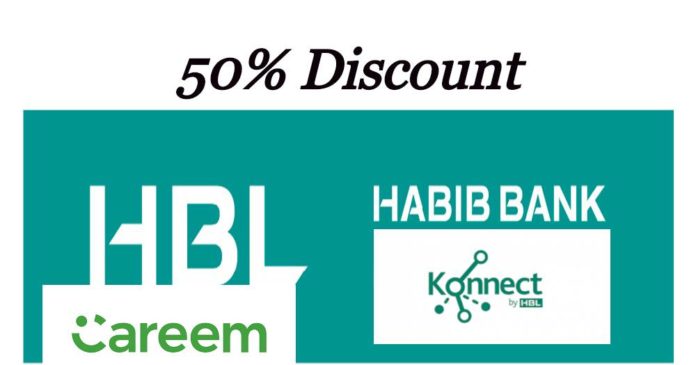 Careem has announced today about the partnership. The dubai based company have partnered with HBL to provide with amazing riding discounts.This offer will help a lot of customers. Careem and HBL has come up with great plan. The discounted prices are both for Staff of HBL and other customers.
The customers will be able to recharge their Careem Account with HBL Mobile And Internet Banking Apps and With HBL Konnect. These apps include the option of Careem Credit Pay vouchers which you can use in Careem wallet.
you can purchase vouchers worth 1000, 1500 and 2000 PKR. When you will add credit and debit card details in your careem app you will get a 50% discount. This discount will be for the next 5 rides. But you will have to apply the promo code HBL50.
The Senior Heads of HBL and Careem have signed the partnership today. This offer is availabe from 6th april to 6th May 2020.
What are you waiting for then Go and Careem your way through HBL.
This partnership will also be beneficial for the staff members of HBL. The staff will be provided with safe rides all over the country.
It is quite noticeable that HBL is focusing not only on banking but also on the technology side. with its apps and facilities HBL has decided to become all about internet banking.
The latest and forward things it will bring to market will be very beneficial for not only the country but also for the people living in it.
Careem is a dubai based company and with its vast and growing business it has proved to be a well established Transport company all over Pakistan.