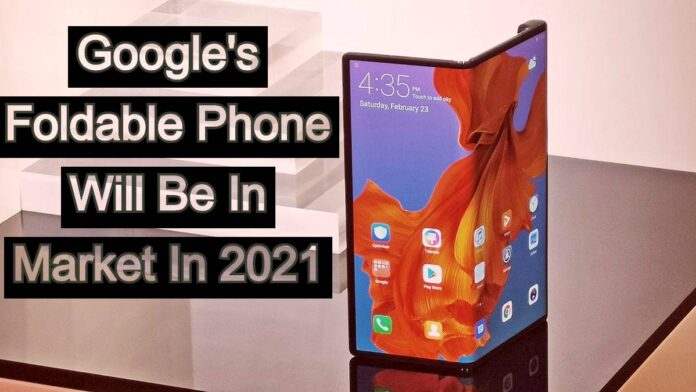 Foldable phones are now the future of smartphones. How far other than this can technology go?. This is a question still without any answer.Google foldable phone is not coming anytime soon in the market
You don't know when another Mindblowing technology comes. The best thing to do is wait over these and watch them grow.
Google foldable phone seems to arrive in 2021. As the search giant is still testing and developing it. Samsung's Foldable phone was able to create a hype in the market.
Consumers liked it a lot. However some of many have their reservations. No doubt at first everyone liked the foldable phones alot. But after some days there were lots of them with doubts.
Such as many reviewers did not like the screen size and display size. This was all regarding the Samsung Galaxy Fold. After it Samsung came up with Z Flip. a smartphone that flips open. It has bendable screen and display.
At first Samsung's foldable phone created big hype but soon it was all blown away. Because foldable phones were sensitive.
Now in order to surpass that impression Google's Foldable phones must be different. That's why it is just in the news. Google will not come any time slower regarding its folding phone technology.
Similarly Huawei Mate X is a foldable phone. Its smartphone was a success instead of Samsung's. Huawei has notch less screen. its crease line is rarely Noticeable.
In order to surpass all the previous reservations and concerns google has to create something big. It should be something more reliable. Also the smartphone must and must be able to not break after one or two drops on floor.
Lets see what happens before then lets hold our thoughts and watch. Also tell us about your experiences with the foldable devices.