Whatsapp is the Most Popular Messenger of Smartphone. There are over 5 Billion+ Downloading of Whatsapp application. At this time, almost every person has a Whatsapp application on their Smartphones. Because of his most usage, Whatsapp has a feature through which you can use Whatsapp on your Laptop or PC. So in this article, I will show you the official method of using Whatsapp on a Laptop.
How to use WhatsApp on Laptop?
The feature of using WhatsApp in Pc or Laptop is a cool feature for all Laptop users. This feature helps the laptop users to access their WhatsApp through their Laptop directly.
It's not a very detailed process. You can directly do this within 3 Steps. Here I have defined these steps.
Step 1:
First, open your Whatsapp messenger on your phone and click on the three dots which you will see on the top right side. Then click on the Whatsapp Web.
A Qr Scanner will open on your Whatsapp application.
Step 2:
Now Open the Search browser on your Laptop and go to the Whatsaap Web website. On that website, you will see a QR code and some guide about using the WhatsApp Web feature on the Whatsapp application.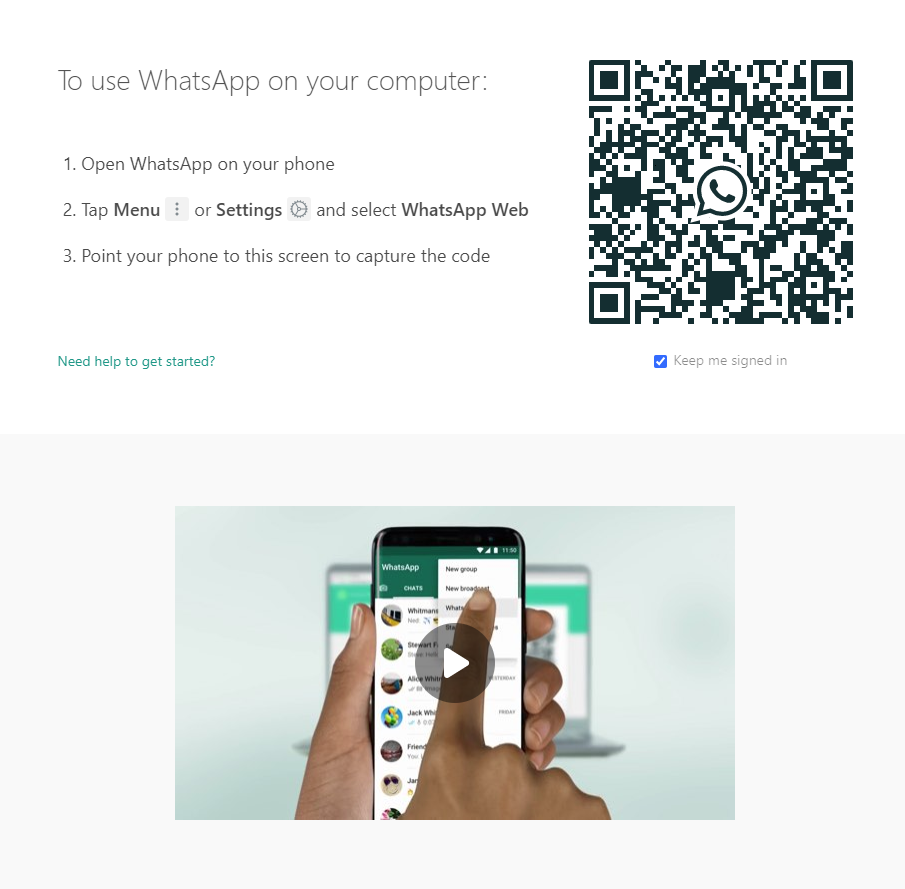 Step 3:
Now Scan the Whatsapp web Qr code on your WhatsApp application scanner and within 2 or 3 Seconds, your WhatsApp will get opened on your laptop or PC.
Video Tutorial:
If you don't understand the process, so here is the Simplest video of Offical WhatsApp which will help you in using Whatsapp on your PC within few steps.
This is really a simple process and such a cool feature for all those users of Whatsapp who spend the most time on their Laptops or PC.
Whatsapp for Laptop or PC
There is another method of using Whatsapp on a Laptop or PC. You can also download WhatsApp on your laptop. Just Click this Link and you will directly go to the WhatsApp downloading page.
Through this method, you will be able to directly access your Whatsapp on your pc by just opening WhatsApp through your Desktop.
Conclusion:
I hope that this article will be very beneficial to you. I think that this feature will help you a lot while working on your Laptop. Even I personally use this feature. So must use this feature on your Laptop or PC and save your precious time.
Share this article to help others to know about this feature.