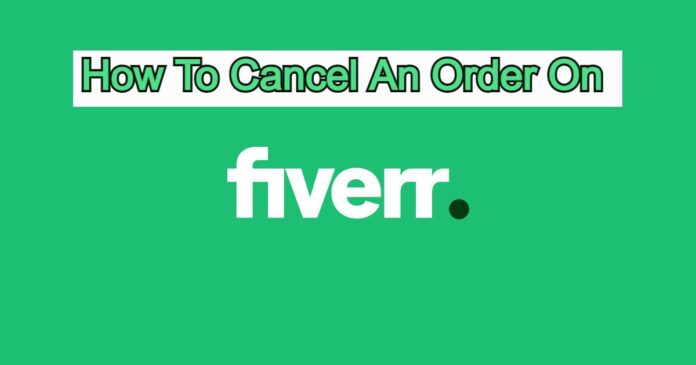 Fiverr is a freelancing platform. It gives an opportunity to home based workers. However, you can read a full detailed article about Fiverr here. But in this article we will discuss How to cancel an order on Fiverr.
Canceling an order is not an issue. The consequences it carries are. But don't worry it will not have any impact on your profile.
How To Cancel Your Order On Fiverr
Canceling an order on fiverr is easy. You Just Have To follow some simple steps.
Open your dashboard and select Resolution centre on the page.
Move on to the last option.
Ask the buyer to cancel the order.
Give your authentic reason.
Because this will go on your profile. so select carefully.
Now Fiverr will oversee the situation and then you order will get cancelled with mutual decision of both the buyer and seller parties.
How does it affect your Profile?
Well if you cancel your order with mutual understanding. Then it will not effect your profile. Both parties the buyer and the seller will agree on the cancellation terms. And it will happen without affection either of them.
But lets talk about the dark cloud hovering over here. If you cannot get in touch with your buyer then what to do? You can select reasons in the list that will appear. Select an authentic reason because this will straight go on your profile. And it will affect your rank as well.
So you should select reasons carefully if nothing matches with your reason from the list. Explain in simpler words in the "OTHER" Option. Right everything in the box and send it.
This will straight go to the buyer.
Now you might think that this was easy. Off course it was easy but this step comes with its own complications. Don't worry. There is nothing to fear. The question arises with cancellation of order and that is what will happen to the payment.
Will You Get Your Payment Back?
You can get your funds back in one condition only. And that is if your seller cancels his order on his own. onto the Order page ask the seller to cancel the order.
In the resolution center tell your reason for the dispute and it will go to the seller. This will remain on the order page.
I hope you have enjoyed this article and it will be of help. Ask your queries in comment section.