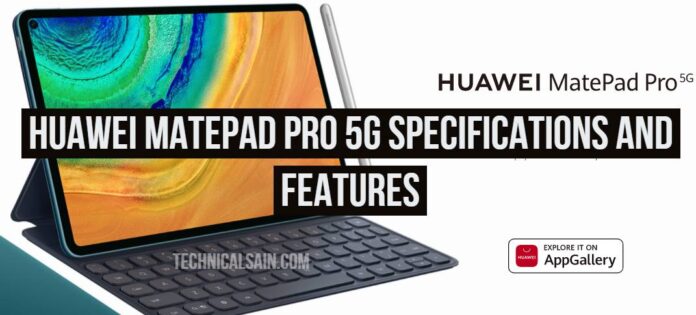 Huawei MatePad Pro 5G is going to be a big hit. And its specifications are described in this article. It Was announced on April 23, 2020. And its available now. The Chinese company has given many amazing sets in the market.
Features Of Huawei MatePad Pro 5G
Size And Display
The MatePad has thin body so you can easily Take it with you anywhere. Sleek and Subtle curve frame is all that you need. With a bezzel of 4.9 mm and screen to body ratio of 90%, The Huawei MatePad Pro 5G is a real deal. It also has DCI P3 Gamut of Cinematic level. To give you access to brighten up dark pictures.
The device weighs almost 492 g with battery. Also not to mention the resolution of 2560 x 1600 MP.
The Device is 246mm wide and has a depth of 7.99 mm. as for the height, it is 159mm.
Processor And Battery
Huawei's device supports 5G CPU of 990 Kirin. And its and eight core. The operating system is android EMUI 10.1 . As for the battery, it carries a battery of 7250 mAh.
Mate Pro is the first piece in tablets which gives wireless charging of 27W. with a 7250 mAh battery it supports 7.5 W reverse charge.
Color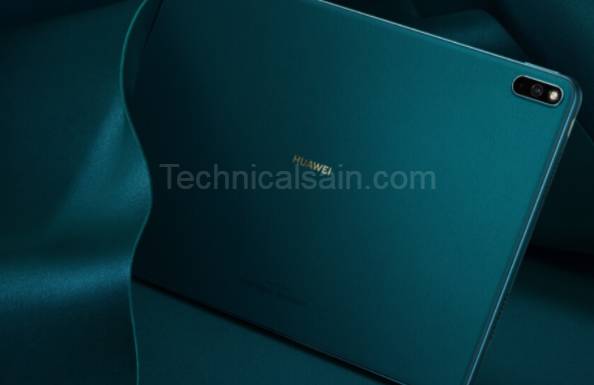 It Comes in a beautiful Forest Green color. Probably gives you vibes of Nature with it.
Storage
On to the storage now, It gives you two alternates. A storage of 8GB with 256GB ROM. And 128 GB with with 6 GB RAM. And if you still need extra storage just add a micro SD. You'll be good to go.
Camera
The device comes with two cameras. One on the front: Selfie Camera and other on the back: Main camera.
Selfie camera has 8 megapixels with an aperture of f/2.0. The camera has resolution of 1920 x 1080 . And Main camera has 13 Megapixel. Its aperture is f/1.8.
5G Connectivity
This claims to consume low power when using 5G kirin. it improves cores and AI ability of device.