There's gonna be a sports bike in Pakistan!!!
Suzuki has launched Gixxer SF 150CC. The all new gixxer bike has ABS features. This bike's design is on Japanese standards. Its called a "Street Sports Bike".The ABS featured bike comes with front wheel sensor and this sensor detects controlled stability and braking force.Equipped with Ultra Light Weight Engine.
This Engine gives full power performance and it doesn't compromise on fuel efficiency.
150CC GixxerSports Bike has suzuki jet cooling system which ensures good cooling performance of engine resulting in better power life and mileage of engine.
The Suzuki 150CC Gixxer Sports Bike, designed by the engineers of GSX-R series. However This provides biking experience on a distinctive side with its sharp edges and mid power range.This gives better acceleration and gives unique design of elements which include digital speedometer,large diameter with front and back disc brake, AHO headlight and LED tail lamp.
However these features enhances the quality and style of street sports bike.
Suzuki motorcycle tends to be light weighted, because it has large diameter front forks that reduces rigidity and lightens the weight.
So it is available in three colours,Metallic blue,Glass Black and Red.Flaunt your style with these shades. These colours will give astounding joy to your biking experience.The price of the blue Gixxer bike is Rs 5,49000 while the red and black one are for Rs5,39000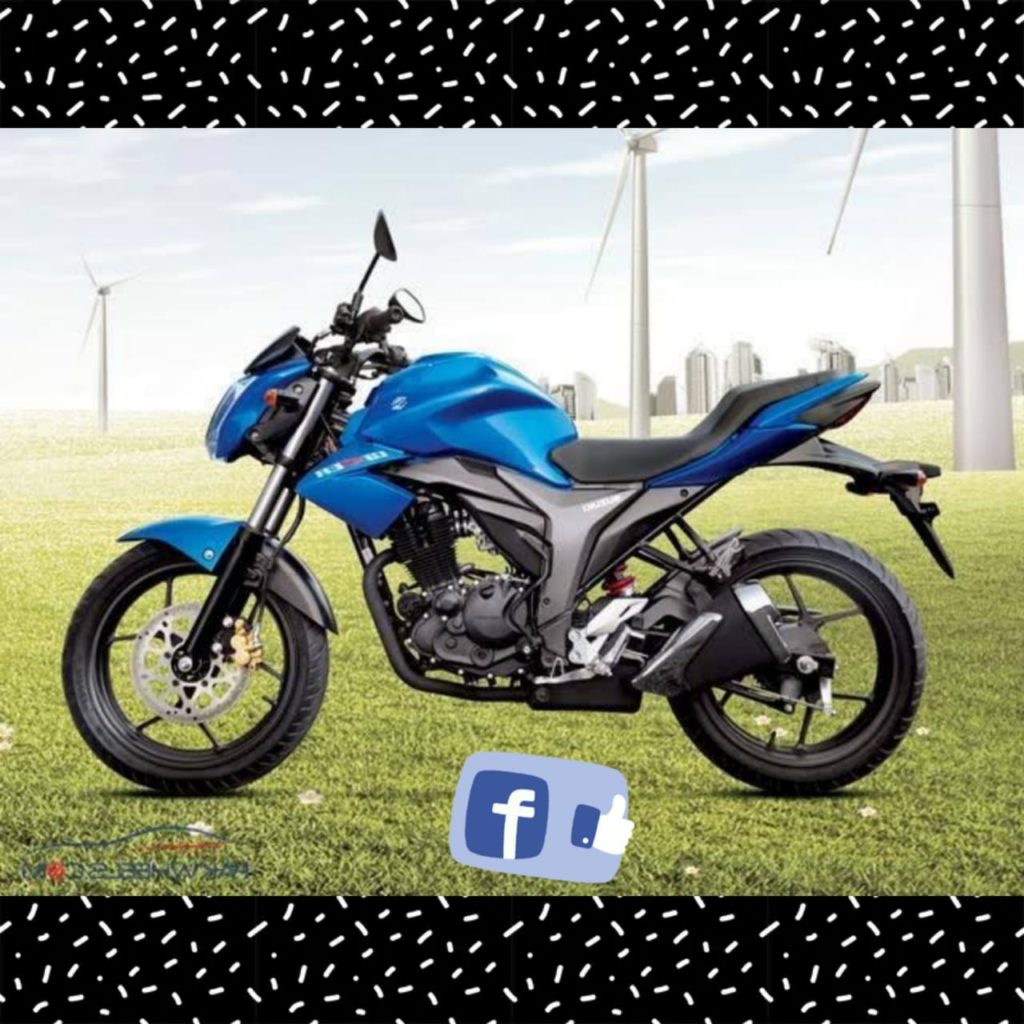 Now Come to the features of 150CC Gixxer Sports Bike

ABS
It has ABS(anti lock brake system).ABS controls the wheel lock up on slippery roads.It provides brake control So that you can ride efficiently

REAR DISC BRAKE
However 150CC Gixxer Sports Bike have this braking system to provide smooth Run on the road and to control braking in all kinds of situations

LED TAIL LAMP
So it is Gracefully stylish tail lamp gives better switching performance and has a longer life.It consumes less power.

155CC ENGINE
However this ultra class engine is designed for high class power performance which consumes less fuel.

TWIN EXHAUST
The duel outlet exhaust gives more efficiency and impressive performance.Its designed in such a way that it produces low noise.
DIGITAL METER
Digital meter displays indicators,gear shift indicator.
Can't wait to try? Let's get your hands on it