Today we will discuss about top android games of 2019 and also how to play these games. Game is a hobby, passion and a way to earn money. While talking about games we know google playstore has a large amount of games. We can say that google playstore has an infinite amount of games.But it is too difficult to find a real diamond in it.
So here i am bringing top android games of 2019. Some of them are free and some will cost you money.

We all know guys that playing games put a fine impact on our brain. It is boosting our brain activity. Above all , It is a source of entertainment.
The android game categories are very vast. The famous among them are puzzles and action games. The mafia ,shooting and sports games are also among them.

Top android games in 2019.
Pubg Mobile

Let me do the honour to introduce one of the most popular game of the era. PUBG(player unknown battle ground) is a top played android game in 2019. In this game 100 players land on different maps. Hence, These players fight amongst each other until last player standing.
Here i m putting a game trailer you can check its graphics and gameplay .
The 99 players are playing with you online its very interesting game. you're loaded with guns, grenades ,archery and other items. So its like a pvp battle in which last man win the game which in result he gets a reward and a chicken dinner. its a last man standing game. So this game provides three modes of playing.
1-Solo
2-Duo
3-Squad

VERDICT

I love this game. Its thrilling and everyone enjoys it. From the loot to the kill this game gives you the best gaming experience even in your mobile. This is one of the best and top android games in 2019 you would ever play.
Dragon Mania legends

If you are obsessed with dragons, then this is the perfect game for you. I love any game in which i can raise and run my own business. Wether its about farming or pets. If you want to raise dragons as your pets then try this game. You will love it.
Watch how to play Dragon mania Legends

Firstly this game is produced and developed by Gameloft.
At first the players start with one dragon. After that you can buy your own habitats and breed different dragons there. As the amount of dragons increases your gold outcome will also increase. Then there's fight of dragons and their food and stuff.

VERDICT.
This game will keep you captivated. This is the best android game of 2019 that I've experienced. You will like it too if your into dragons.
The room old sins (top android game 2019)

Here comes the puzzle area of android games. Moreover let me inform you this game is the 4th series of the room. It is an award winning game. That makes it the top android game in 2019.

A fireproof studio game gives your inner detective time to rise.
First of all you have to inspect a doll house which has hidden subjects or pieces of puzzles. If you solve these puzzles you will figure out what happened to the engineer and his wife.

Indeed you are standing in the engineers house and the doll house you are inspecting is in his attic.

VERDICT.

Its a game for mystery lovers. It is obvious that i am putting this game in one of the top best android game of 2019 according to me
Go check it out on google playstore, you will totally love it.
Ocean Horn
Indeed, ocean horn is eligible enough to add in the list of top android games in 2019. This game is all about exploring the seas, coping with the monstrous creatures and solving the puzzles. these puzzles will help in finding the missing Father of the character.
Furthermore, This game will takeup 1GB RAMof your space.  It has music from the famous nobuo uematsu and kenji ito.
VERDICT.
An excellent piece of work by the creators. You should download it as long as you are interested in ancient time games. This game will give you top quality enjoyment in android.
Fortnite
So here's the thing, we cannot forget fortnite when it comes to top android games of 2019. Not only it come in the top android games list. But also it is very famous and a first person game. Just like pubg this game is a battle royale game. You have to fight against the odds and re-build your city.
This game is available for android but you have to download it from the epic games website. It is not available on google playstore.
Verdict.
you will sure like it. an amazing game to brighten up your gaming regime.sure to include in the top android games of 2019 list.
Harry Potter Wizards Unite
Who is not a fan of harry potter and the series. I have watched all of its series. And i am still obsessed with them, But it completely vanished when i played this game. This game is a best android game. The game includes discovering new spells and protection of the wizard world.
Verdict
A game with much fun. In other words, mixture of reality. You will definately like it. Download it in the playstore.
Pac Man (top android game 2019)
Have you just had a flashback?. Well well the game of our childhood  is also available on google playstore. This game is still serving as the top android game in 2019. All the features are the same just adding a little extra to it.
Verdict
Do you need a verdict on pacman?
Sonic the hedgehog 4 episode 2
Sonic hedgehog game was also without a doubt one of my favourite game. Its weird how playing a game can bring you all the way back to your childhood.
I've played this a lot in PC but this game is now availabe on your smartphone through google playstore. With new features and new platform. In this you have to stop dr.eggman and the metal sonic.
Breaking bad: Criminal elements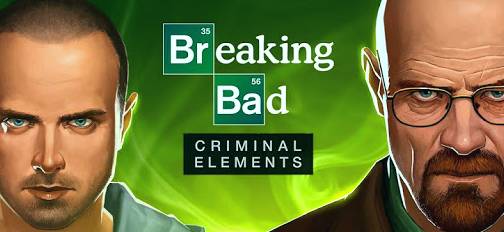 Breaking bad is included in top trending seasons on Netflix. The game is also one of the top android games. The way Walt's life was twisted and turned.
Similarly, Build your methlab and produce some pure meth in it. Protect yourself from your rivals. Increase your income and expand your lab. Experience the life of Mr. White in virtual reality.
Verdict.
On the contrary i loved the season and the game is pretty much exciting.
Clash of clans
Be a king of your very own territory. Build your kingdom and raise your army. Create a good defense plan so nobody can attack or occupy your kingdom. Raise your army and attack other kingdoms and occupy the. Win against nasty goblins.
A complete kingdom experience with this top on the android gaming list game of 2019.
Verdict
I have played this game gives you really exciting journey. Dont let your guard down or else you will be attacked.
Minecraft
An amazing game developed by a swedish game developer. The players in this game are ought to build 3D blocks in a 3D world. Players can develop a world and they have to maintain health and the structure. This game has won many awards. it comes in three modes the survival mode, The creative mode, the adveture mode.
verdict
this game is very amazing along with its features it is a cool game. You should be enjoying this game if you are a 3D lover.
League of legends
A game developed by Riot Games. This game is a battle game. But it is more like a battle arena game. The battle starts between two teams and each team has to win and destroy another team's heart or "Nexus". if you manage to do so you are good to go win battles achieve milestones.
Hope you will like our work.
Please share your thoughts and if you have any game you are loving let us know. Also which one of the top android games 2019 you have liked the most?.