There was a time when man had a limited source of connectivity. But now it has become vast. With smartphones in the market But what to do if you don't have any credits left?. Well there are several free Calling apps for android without credits which will help in easy access.
From the time of landlines to smartphones man has done enormous and amazing inventions. These inventions have helped a lot in leading an easier life. There was a time when only letters were a source for communication. Then came the operators.
After that landlines were in the market and now there are smartphones. Easily accessible to anyone and they have made connection so much fast and easy in this busy life.
List Of Free Calling Apps For Android Without Credits.
WhatsCall
Textnow
GrooVeIP
Dingtone.
Maaii
TextPlus.
Google Voice
Skype
Free Calling Apps For Android Without Credits
WhatsCall
It is a communication app. This app works globally. You can easily access any country and anywhere with this app. This app helps in free calling and texting by using only internet connection.
This app gives 2000 credits everyday and you can use them for a 30 minute call. if you want more than 2000 credits you can play games or install apps etc. if you are calling someone with whatscall you can easily just ring them on the mobile phone
other person do not have to install the app.
Text Now
Text now is a free calling app that helps in getting to call everyone for free. This app is a good free calling apps for android without credits. if you are living in US or Canada you can easily access and make free calls from each country. But if you are living outside these countries you will have to pay for the calls outside the country. Which means you have to pay for international calls.
you don't have to install the app in other mobile, perhaps you can simply call another phone number from your app. and it will be for free.
GrooVeIP
if you are all in for earning credits through watching ad videos or completing offers then this app will suit you. It actually gives you a free number of US and you can give that number to your family and friends. You can use this number to text and call.
However the updates and ad videos will irritate a bit. But, Hey Free comes with a cost. So, as long as you are willing to take it This app does not bother much.
Slack
Slack is a completely free calling app. This is completely good and reliable app. You can contact every person who is using Slack. In other words, this will be a slack to slack call. That means the calls will be easy and free. Although you might feel disturbance in calls when it comes from another country But Over all it is a good to go.
Dingtone
A really good addition in free calling apps for android without credits. Dingtone is free and you can access the people who are also using dingtone. This app gives you a free number of your local area code. You can easily use it as long as you want. Just have to be patient with the ads and videos. But to call for free you can bear it.
You can call over 20 countries with this free calling apps for android without credits.
Maai
This app is availabe for both android and IOS. Calls are free for both Maai users. this app is becoming popular with every passing day. This free calling apps for android without credits is popular in most of the countries.
it supports Wifi calling. Most of the calls happen on Wifi. But this app also supports outbound calls. Group video chat, video calling Voicemail etc are availabe in this app.
TextPlus
This app allows you to free text and call. And it all works on your wifi. But this app works only in US and Canada. This app gives you simply the same hassle free experience. Just sign up for free and voilaa. You are ready to use it. Textplus gives you a free number for text and calls.  
And there's also a thing i should mention. If you can not bear the ads then you can buy subscription. Which will give you ad free experience. But that will ruin the free of cost taste for us. So i would prefer it with ads. i mean we are not that busy. 
Google Voice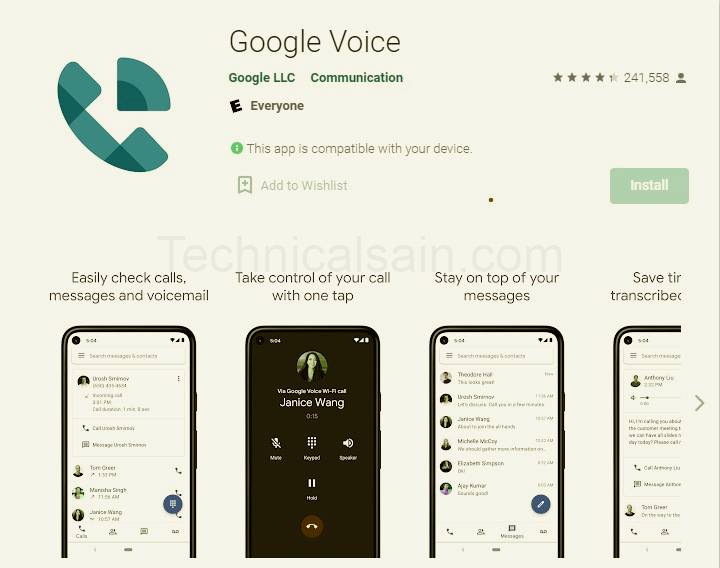 Use it from your smartphone or web. It is available on both. A free number and you can chat, voice chat and call your contacts easily. And it is all free of cost only for US numbers. It gives you numbers accordingly. One for business and one for personal use. 
it gives you simple real time experience. You can even Block spam calls and set a voice mail too.
Skype
Unlike other free apps. Skype does not give any ads. Its completely free. You can access almost every country with it. Works both on web and mobile. Make free calls and messages. The only charges apply are the internet charges. If you have free access to wifi then this is completely free. Skype must be installed on your recipient's end. Otherwise the experience is smooth. And feedbacks are positive. Give it a try
And thats a wrap. i hope this article has helped you . If you find it helpful please Comment down below.