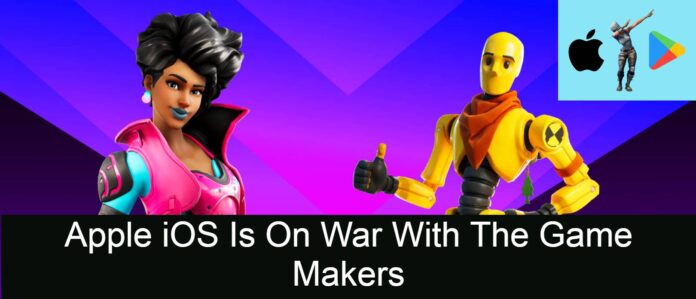 Apple is constantly creating conflicts with Gaming apps. And these Conflicts keeps on happening. Things are getting worse As Apple is lying clear about certain game terms. Apple iOS might face threat in the future because of this.
Epic Games Decides to sue Apple, because Apple has decided to Ban Fortnite from App store. This was an after effect of provocation from the Gaming company.
Similarly, The company is also suing Google. Apple has no space for cloud gaming. According to apple insider the Google games and microsoft cloud will never exist on Apple stores. Their reason was that cloud games are so many in numbers. Apple can not review all of them individually.
Apple iOS has this business arrangement in which all games pay 30 percent to apple. Unlike the cloud games. These games have access to different other game apps within. It becomes business of another level.
Apple cannot contain this because it disturbs the business pattern as the cloud games are marketplaces on their own.
In return to Apple's step the Epic games updated Fortnite. Now the app has its own app payment system. It has its own tactics. In order to attract more consumers, They reduced the 30% that means they are not paying Apple any extra 30 percent.
Epic games are having the extra amount in their account. Still they can use trust violation rule to get back at Apple.
It may take a lot of time for cloud gaming to actually come in real busines. But As long As Apple is concerned, it is not likely to happen soon.
Both industries have their own concerns, For Now they are avoiding to comment on any irregular situation But How long? Let's see what happens.
With this ongoing war Fortnite lovers will have to pray for the game to come on iphones. But that's just our own theories.